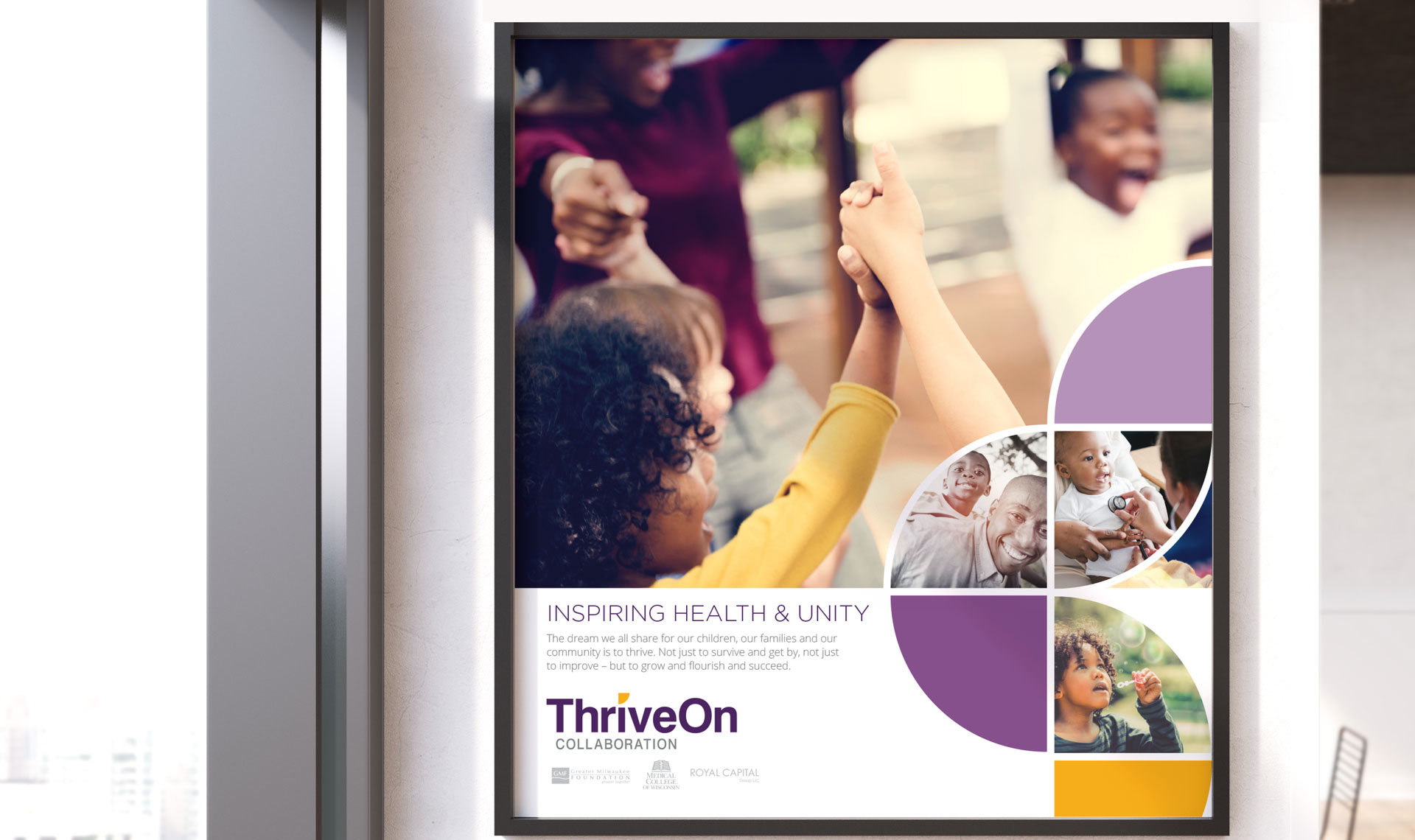 ThriveOn Collaboration
Through their dedicated collaboration, ThriveOn brings complementary expertise on a range of strategies to invest in the health, equity and economic well-being of the people of Milwaukee. ThriveOn Collaboration will be a catalyst for additional investment and positive community impact.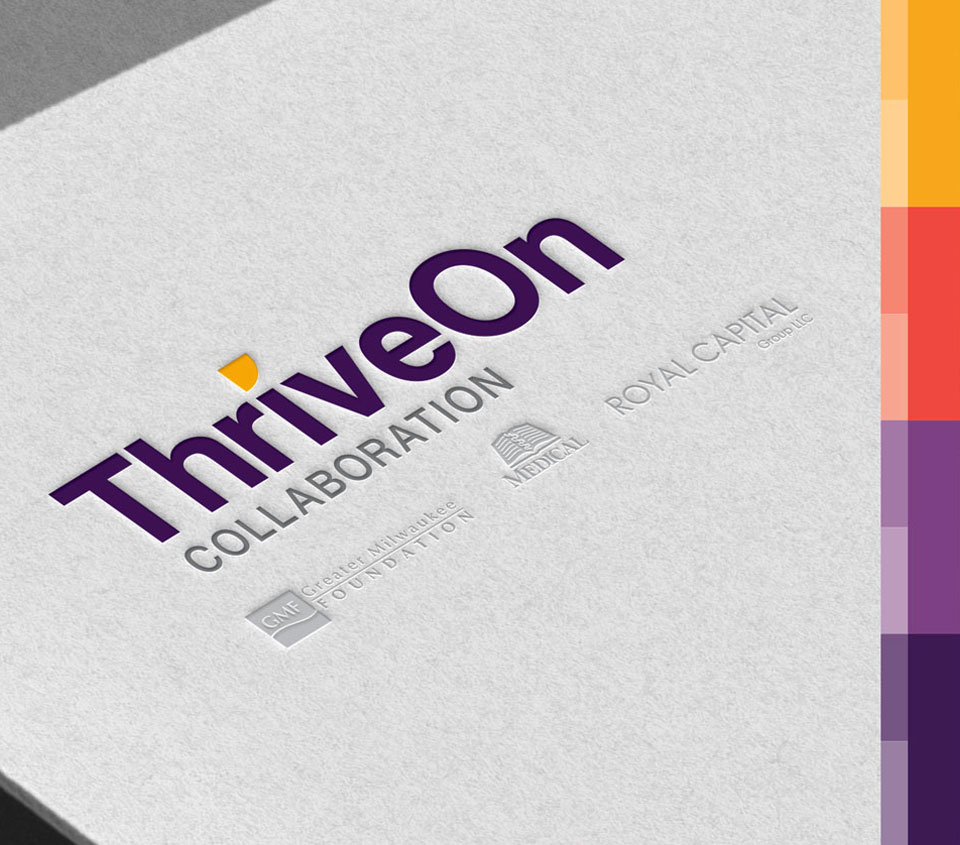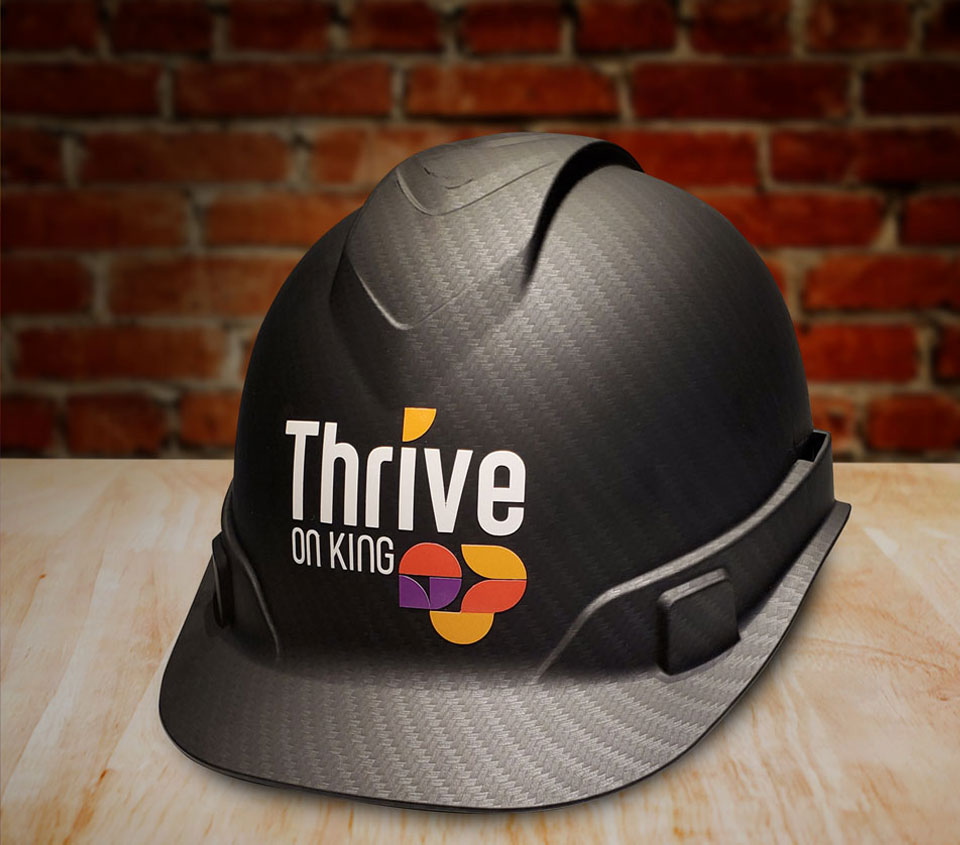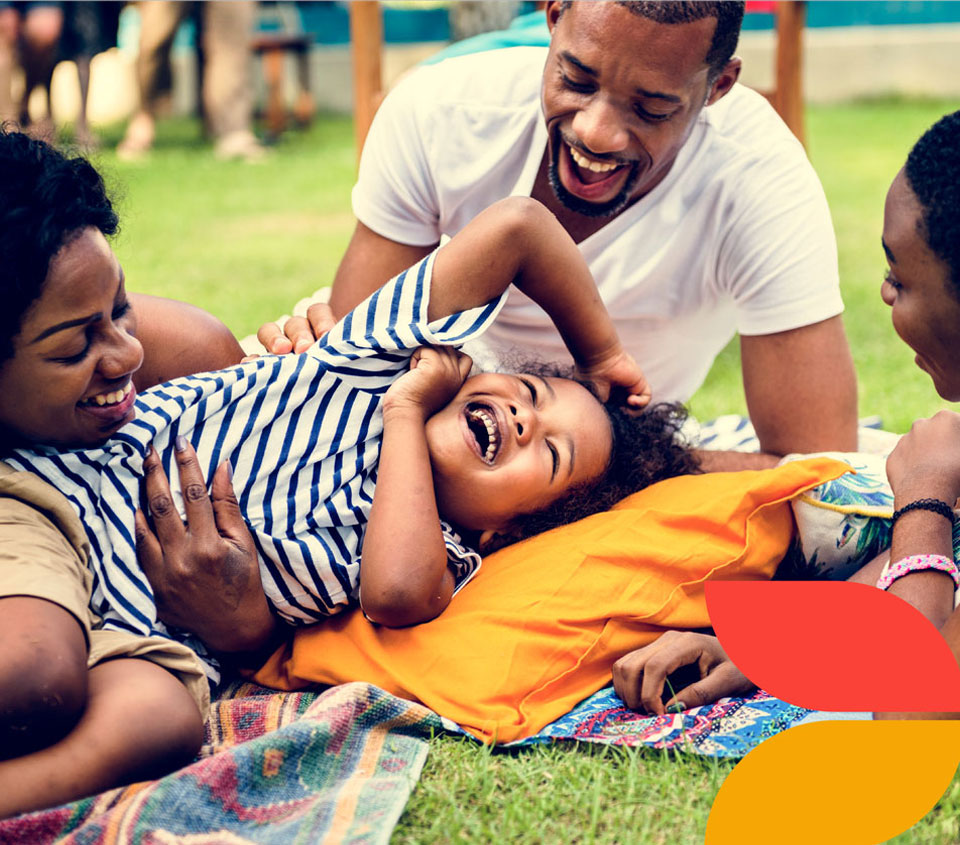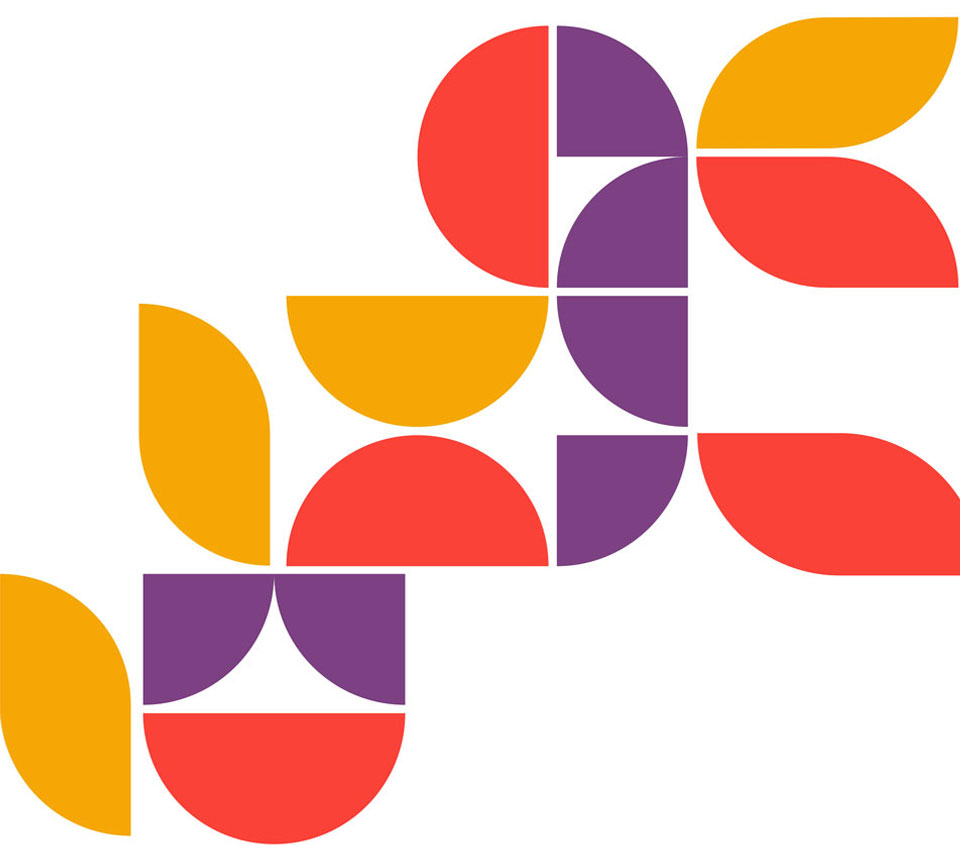 SERVICES
We utilize contemporary bold type and geometric shapes to convey the multiple identities of the collaboration and to symbolize their focus on bringing the community together.
Naming
Brand Development
Identity
Copywriting
Signage
Community Engagement
Social Media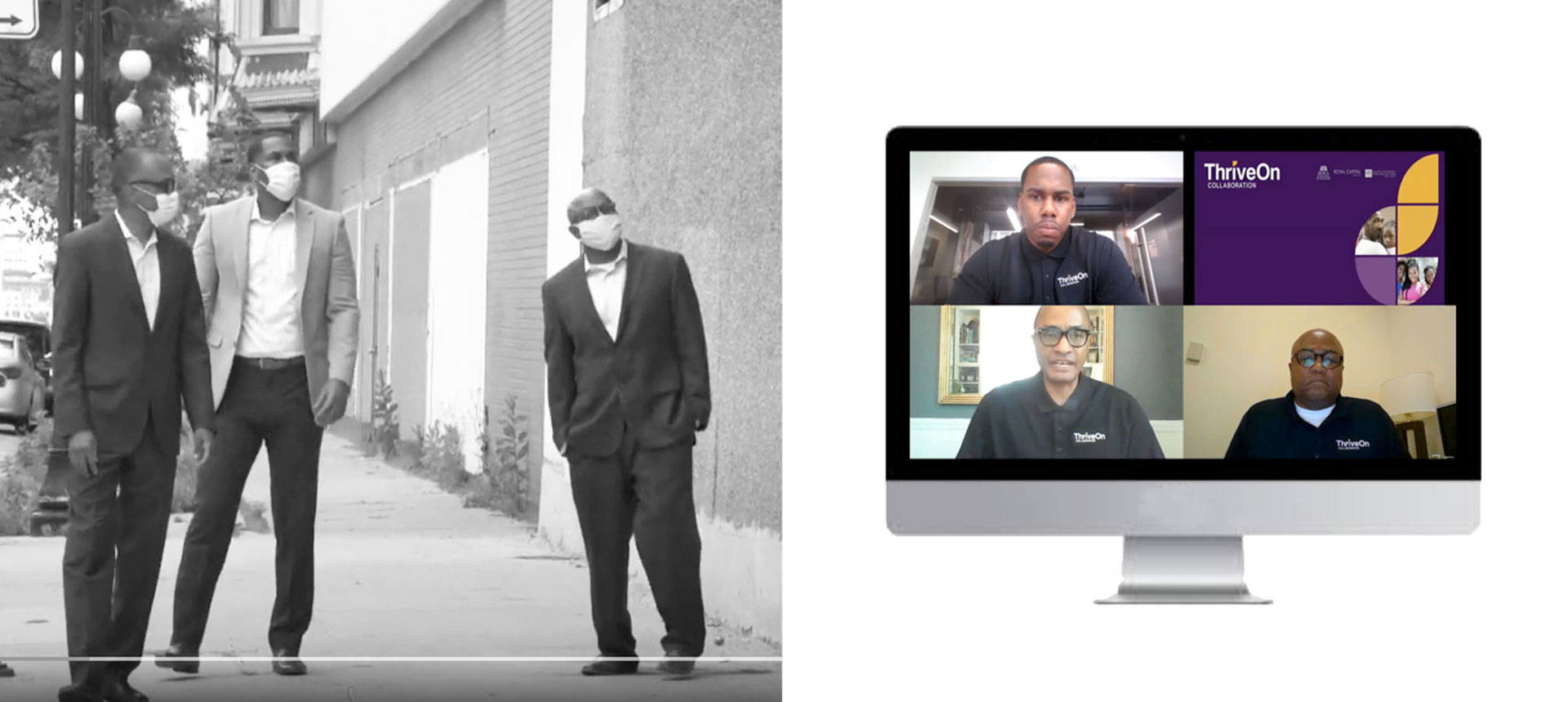 A Community-Centered Investment
Achieving this vision requires a consistent focus on places where investment has been scarce and commitment to people of color who are disproportionately affected by health and social disparities.